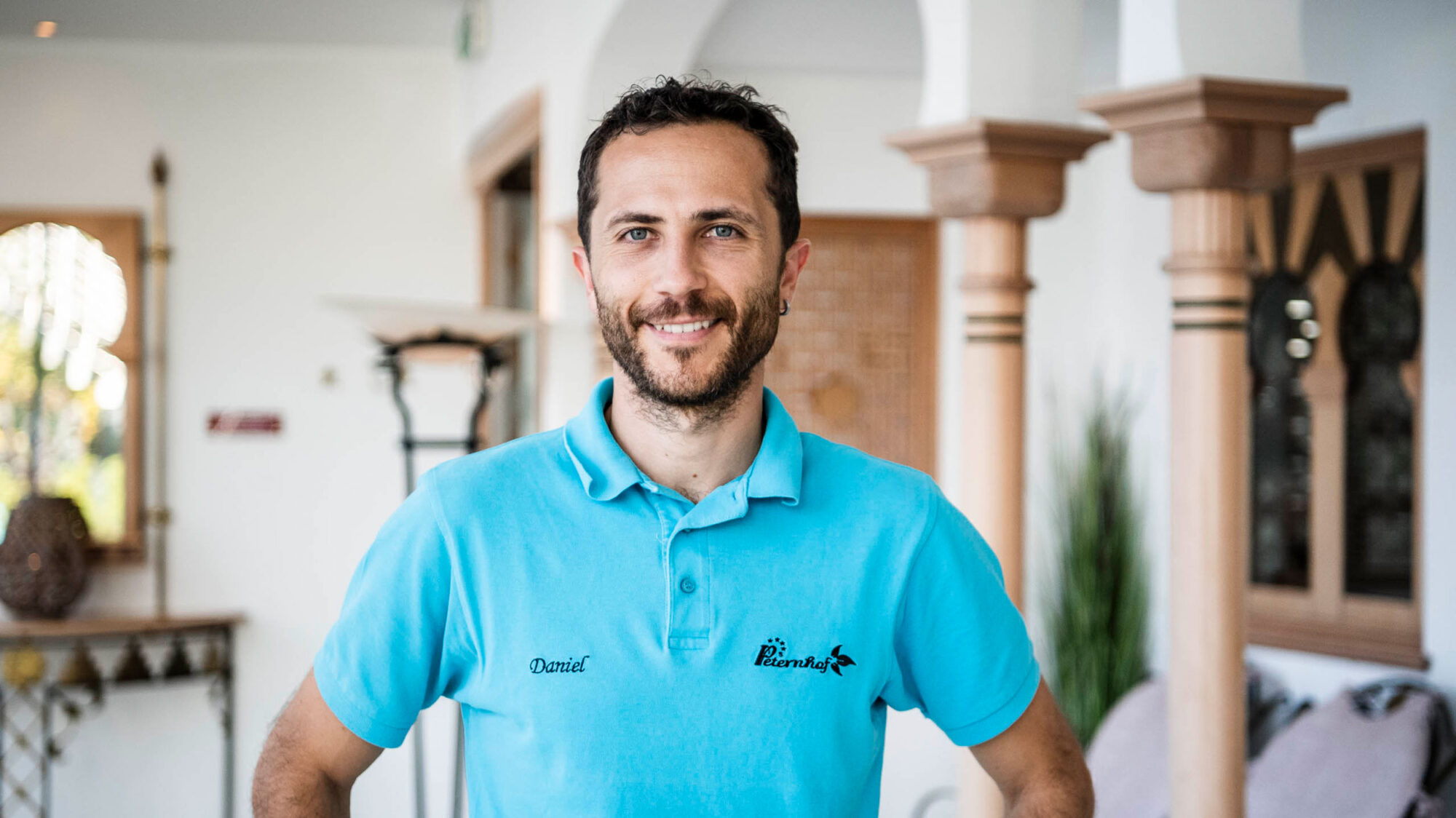 Insider Story from Daniel
Even though I originally wanted to stay for only one year, I have now remained loyal to the Peternhof since 2005.
THIS IS WHERE I ROMP ABOUT PROFESSIONALLY
I have climbed the career ladder in our spa and beauty area over the last few years. After starting as a masseur at the Peternhof, I then provided relaxation moments as deputy manager and have now been head of the beauty department for 5 years.
THAT MAKES THE PETERNHOF UNBEATABLE FOR ME
At the Peternhof, you can grow on yourself in a great team. If you have the passion for your job, you can achieve anything and get great opportunities for advancement.