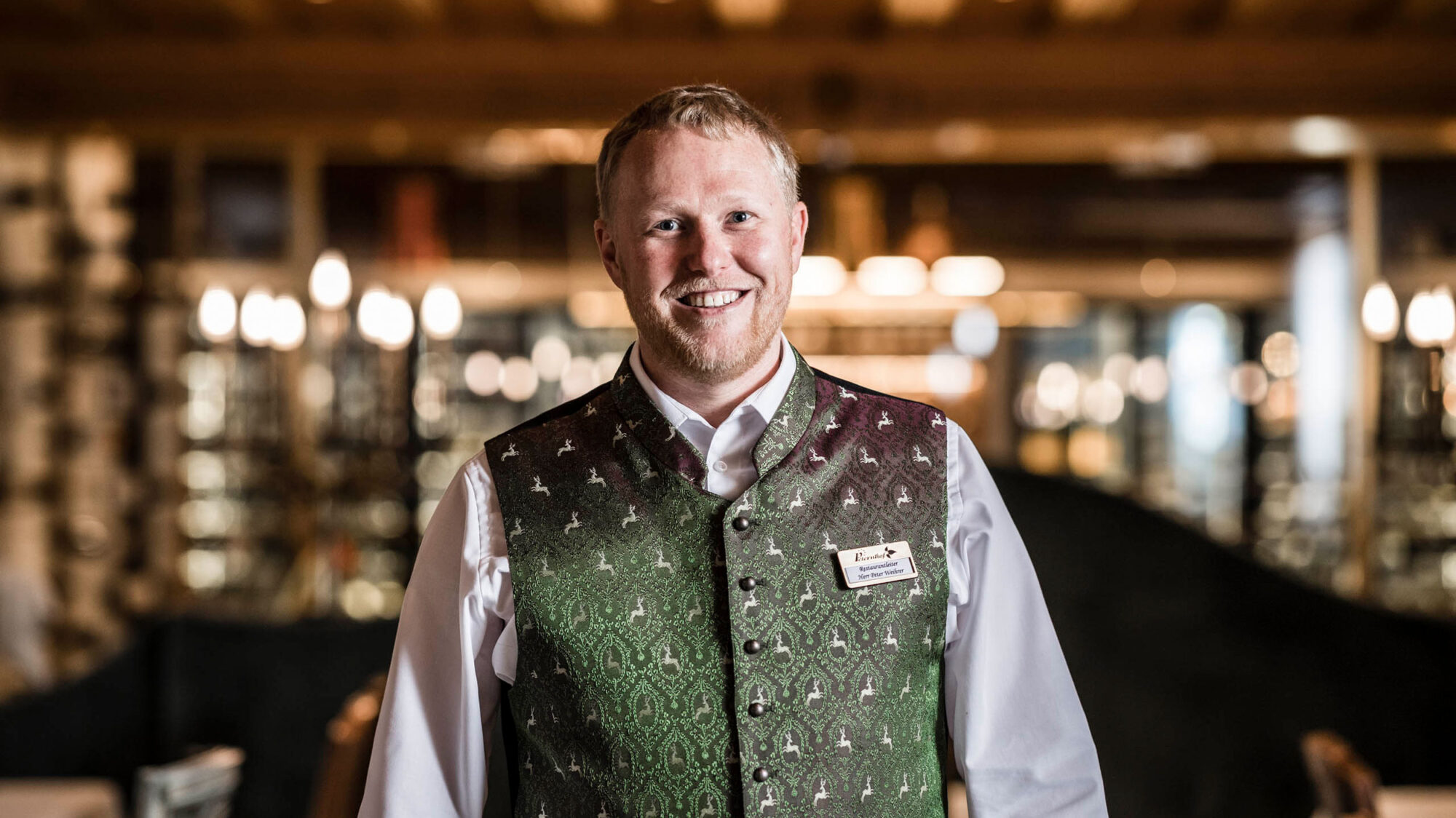 Insider Story from Peter
I have been a happy member of the Peternhof team for over 20 years – since 1998.
THIS IS WHERE I ROMP ABOUT PROFESSIONALLY
As a restaurant manager, I regulate all processes in our hotel restaurant. I make sure that everything runs like clockwork in front of and behind the scenes and that our guests can enjoy the delicacies from our kitchen in a carefree and pleasant way.
THAT MAKES THE PETERNHOF UNBEATABLE FOR ME
I think it's great that I have an annual position at the Peternhof and thus a certain security and stability in my working life. Thanks to my regular and flexibly plannable working hours, I don't miss out on leisure time in addition to my job – so I can enjoy the variety of activities on the Wilder Kaiser just like our guests.